Culture Not Costume
Book Design/Socially Conscious Design
This past fall Black Anthology, a student group at Washington University in Saint Louis that puts on an annual show celebrating black culture and discussing race relations, wanted to create a campaign to address culture appropriation. As the show artists for the 2018 production, I worked with the rest of the Black Anthology executive board to create a booklet and a set of banners that severed a guide to help students recognize and avoid cultural appropriation when dressing up for Halloween.
Booklet
The central part of the campaign was a booklet that was handed out on campus and shared online that focused on several different cultures and how they are often appropriated in popular culture. The booklet features photos, custom illustrations I created, entries written by members of the Black Anthology executive board, and quotes from activist and celebrities. Since it was shared in late October the book has been read online more than 1,000 times.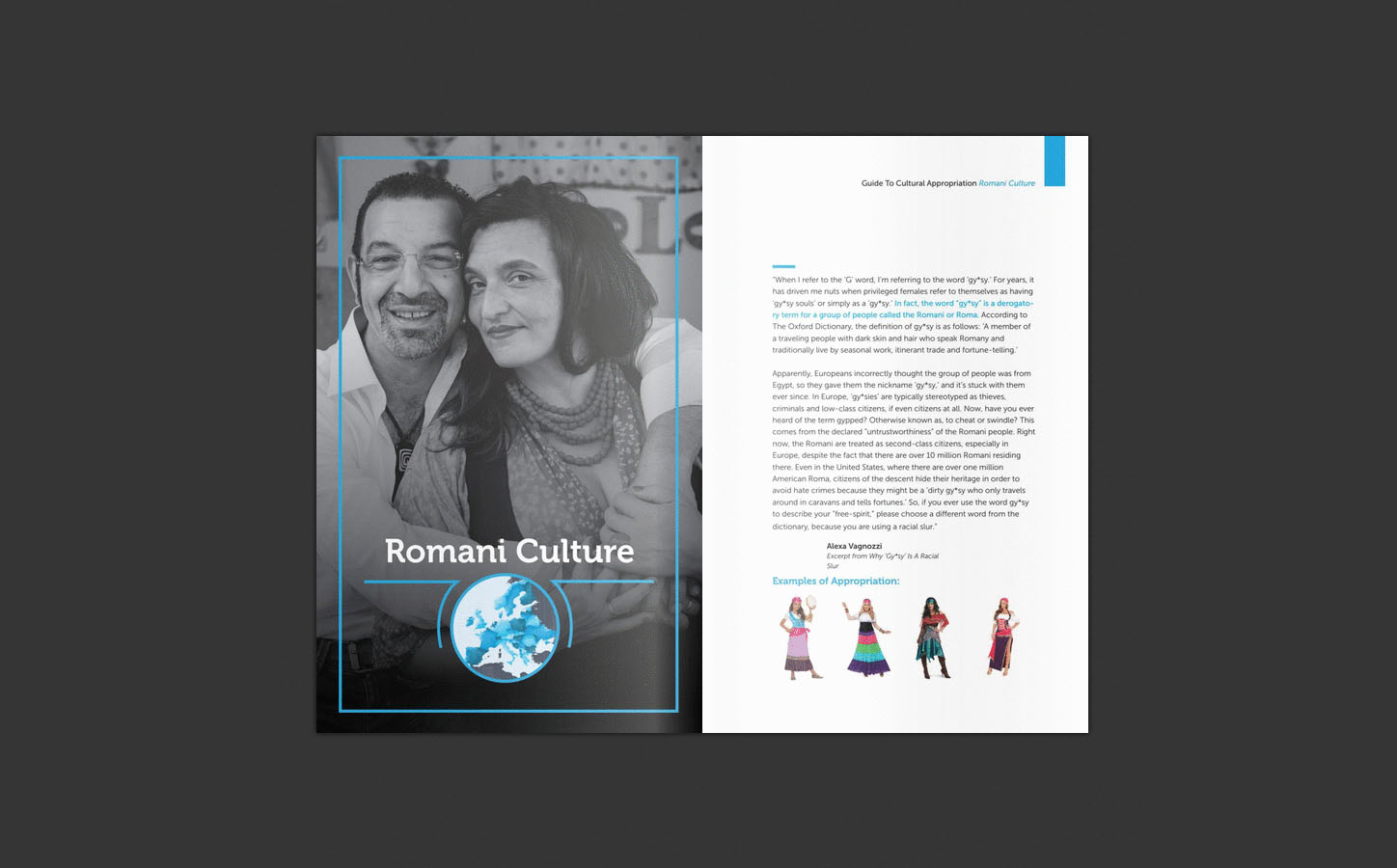 Read the booklet on Issuu
Banners
Along with the booklets I also created a set of three posters that where hung on campus to share the information with those who did not have access to or for whatever reason may not have wanted to read the booklet. One of the posters had the image from the cover of the booklet, one of the posters had a quote from Amandla Stenberg about the appropriation of black culture, and the last poster featured tips for how to avoid appropriating each of the cultures featured in the booklet. The banners where hung outside of the central library on campus for a few weeks in October. The banners were printed on durable materials and can be used again in the future.