Black and Blue
Illustration/Show Art Design
As the show artist for Black Anthology I had the opportunity to create the art for the 2017 production: Black and Blue. The show focused on mental health issues in the black community and I wanted to create and illustrated mark for the show that reflected the complexity and intensity of the issue.
The show art was used on all of the promotional materials for the show.
Halloween Hint
Each October Black Anthology creates a "Halloween Hint" to remind the campus community of the upcoming show. The 2016 hint was a on-campus installation that consisted of two large posters and luminry bags with the photographs of victims of police brutality. The installation was on campus for one day and blue lights where added at night to hint to the "Black and Blue" theme.
Created with help form Zoe Grieze and Fin Roy-Nyline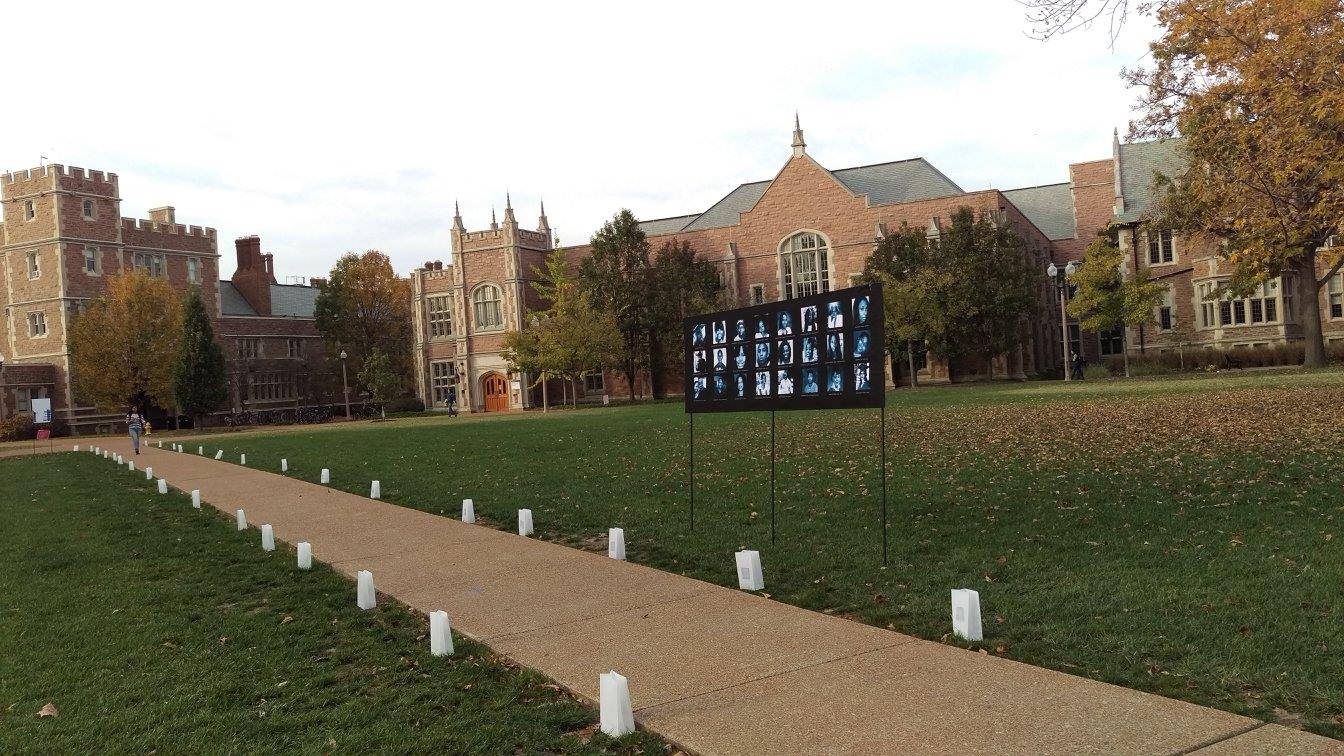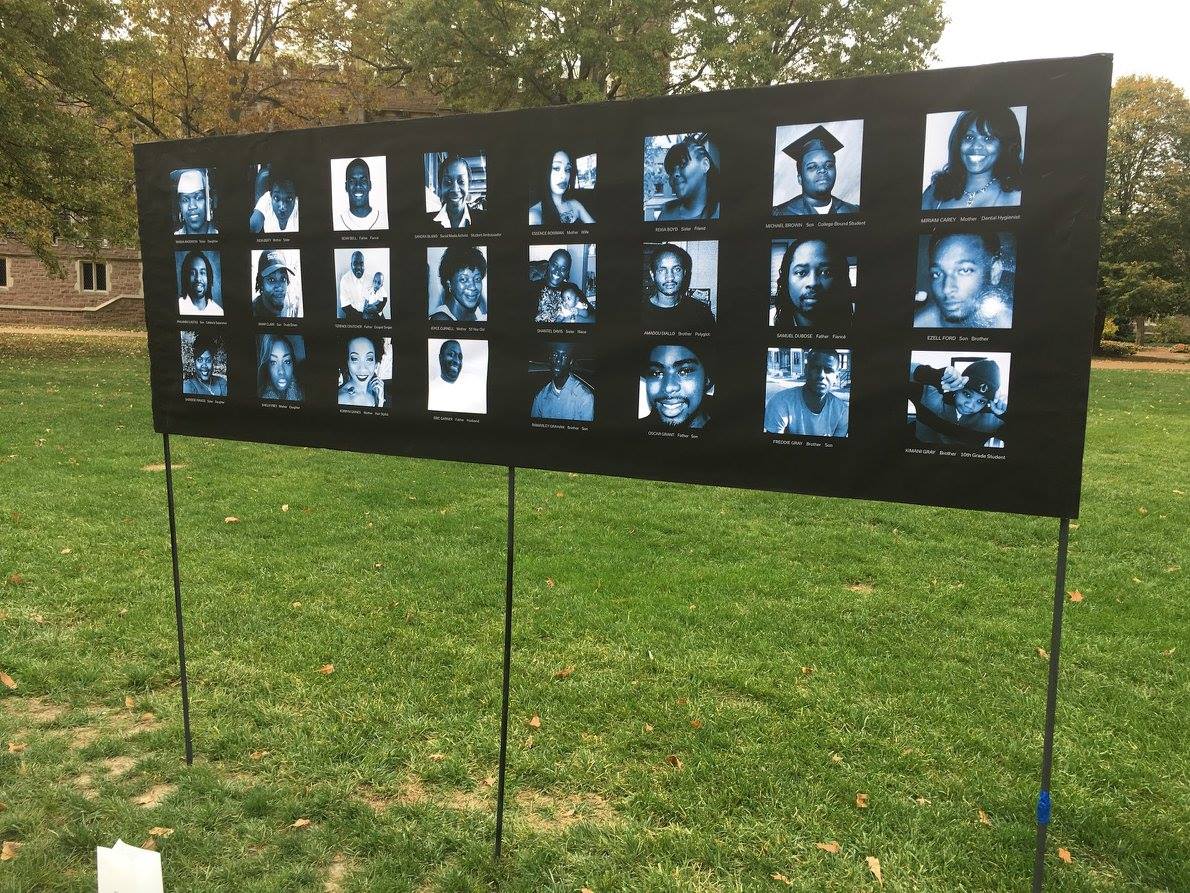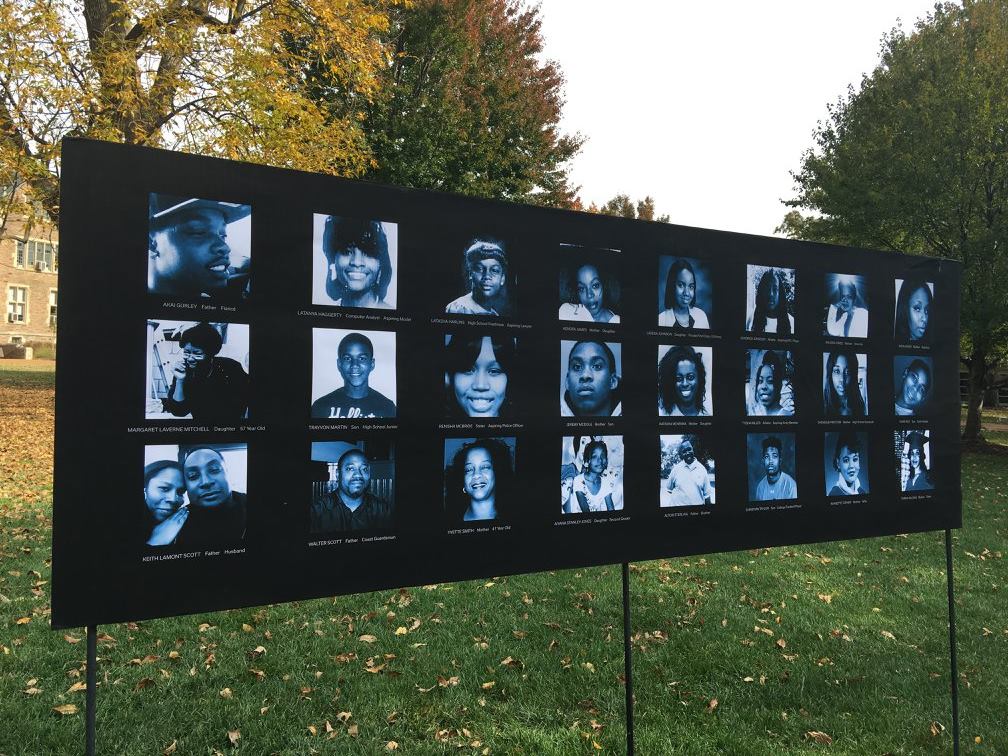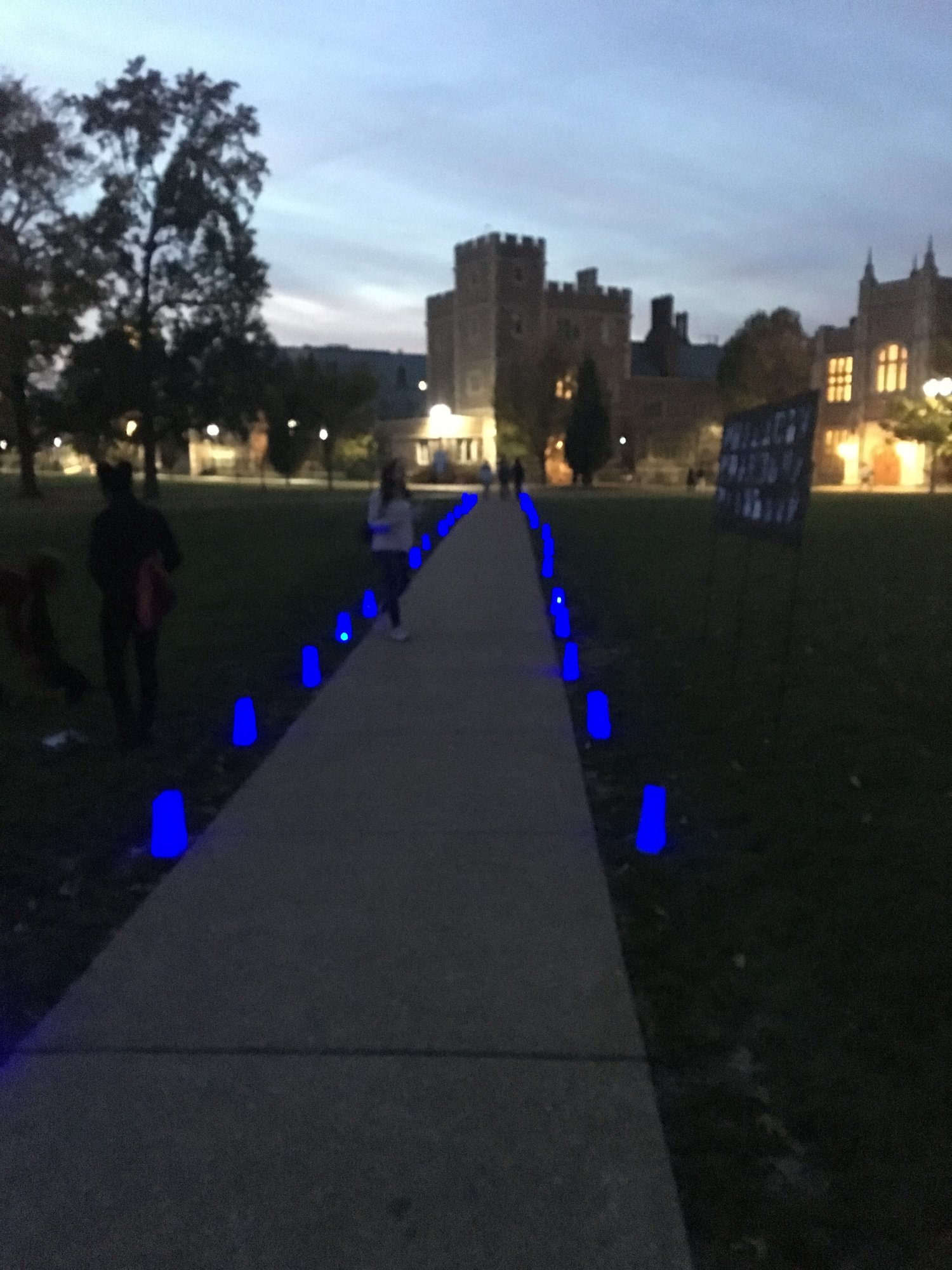 Profile Pictures
Leading up to the show I created a profile picture for each member of the cast and crew to advertise the show.
The pictures where inspired by Carrie Mae Weems' Colored People Series and consisted of serious headshots with a blue filter.
Infographics
Following the show I created a set of infographics that where shared on social media. The graphics shared information and resources